Public Profile
LanceDanger
member since August 08, 2006
About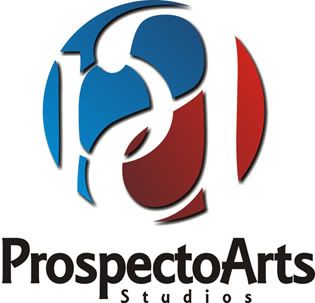 Finally decided to make some time to do this profile thing (though I must warn you, it's mostly copy/paste from my Myspace XD ). Anywho, here I am =3
My name is Alvaro Cortes Ortiz Jr, I was born and raised in New York 'till I was 12, then moved to sunny Puerto Rico ever since. I love to write and draw. I'm very heavy into rock (especially grunge, punk, and latin), all though I do listen to abit of everything else, and into comics and manga/anime. I do some indie stuff here and there, and lately a lot of my drawings will appear in different comics, so that's good, I guess =) I'm doing a few webcomics, the most well-known being "Fred Peterson, The Mighty Warlord" and "nVd". I am also currently writing New Wave for Manuel "El Kid/K-One" Carmona.
I love to write songs as well. They usually are an outpour of my emotions, stuff that's either happened to me or to people I know. It's a good way to express myself and release stress.
I'm very much into sports (basketball, rappelling, volleyball) and Nirvana =)
Anything else you wanna know, just write to me, mm'kay?
Music
Nirvana, Aerosmith, Vivanativa, The Vines, Enanitos Verdes, Green Day, American Hi-Fi, Third Eye Blind, La Secta Allstar, Foo Fighters, Robi Rosa, The Cranberries, Stone Temple Pilots, Alice in Chaines, Oasis, Stonesour, Puddle of Mudd, Rituales, Weezer, Soraya, Icaro Azul, Gin Blossoms *whoof* Too many to list, might list more the more I remember.
Movies
The Crow, Jerry Maguire, Eternal Sunshine of the Spotless Mind, Disney's The Lion King, Lord of the Rings Trilogy, Enter the Dragon, Big Fish, Dummy, Santa Cristal, Pieces of April, Edwrard Scissorhands, Saved, Monster Patrol, The Princess' Bride, Samurai X: Trust/Betrayel, Spirirted Away, Batman Begins, Narnia: The Lion, The Witch, and The Wardrobe, MI:3 *pant, pant* again, too many to list, but I might list more eventually o_O
My Dreams
To be the best person I can be, not just for myself, but for everybody around me. To be able to make at least one person smile and feel better no matter what. That, and take over the chocolate factory. I'll show Willy Wonka and Charlie, I'll show 'em all……..
Who'd I like to meet:
Just so that I can feel right at Mysapce …..XD Anybody, really. I'd like to think that I'm open minded enough to have a good friendship with just about anyone =P
Anywho, cheers to anybody that read all this, you truely have just about as much free time as me lol =P I kid, I kid, thank you for reading around, please look foward to the stuff I do, and I hope you enjoy it =3
Novusgenesis:

Links:
http://www.myspace.com/lance_danger
My Myspace.
http://lance-danger.deviantart.com/
My deviantArt.
http://www.angelfire.com/indie/lancedangerpr/
My Website (currently in reconstruction lol).
http://s14.invisionfree.com/The_Dangerzone
My Forum.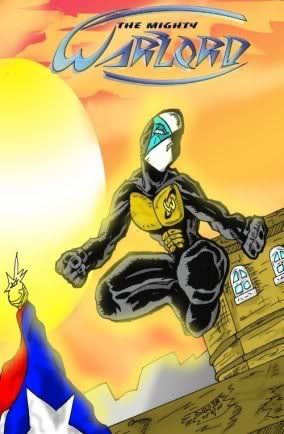 Comics By LanceDanger
more
Comics Assisted By LanceDanger
Fantasy |
17 pages |
last: July 6 2011 |
0 likes
WHERE DO GODS GO WHEN THEY DIE?
Fantasy |
27 pages |
last: July 6 2011 |
0 likes
The Esoteric Hunters existed since the 1500's. They fought the monsters escaping from the Catholic Holy Church's Inquisition to The Americas. The Hunters protected humanity until later it was disbanded by the Church in the 20th and they're back.
Fantasy |
115 pages |
last: May 28 2012 |
10 likes
humanity fights it's last global war to decide wish evolutionary road will follow ... Darkness or Light , in this scenario a mysterious woman become a new messiah
Comics Recomended By LanceDanger
more
LanceDanger's friends
forum topics started
Videos Shared By LanceDanger
No videos.
©2011 WOWIO, Inc. All Rights Reserved Google+